Our goals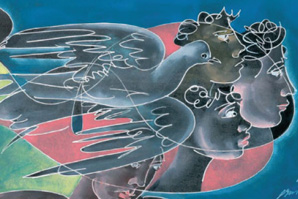 +
The Caritas in Veritate Foundation is grounded in Christian values and the social teaching of the Catholic Church. The latter is predicated upon the ethical foundation of natural law and the complementarity of faith and reason. Drawing upon collaboration with international experts, the foundation promotes and disseminates the contributions of Christian social teaching in the international arena.
The foundation aims to provide the representatives of the Holy See, the Order of Malta and Catholic NGOs in Geneva with practical knowledge and with the rich experience of experts searching for an effective attainment of truth and justice.
The aim is to make the positions of the Catholic Church more understandable and visible, thus increasing their impact on the elaboration of international culture and law.
-
Why Geneva?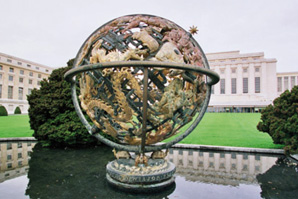 Catholic presence at the UN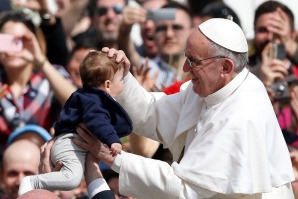 New Publications
Water and Human Rights
The Caritas in Veritate Foundation is pleased to present our eighth working paper, wherein we explore the catholic perspective on the human right to water. Water is an essential element in all aspects of life. Safe drinking water is indispensable to sustain life and health, and they are fundamental to the dignity of all. However, at the present time, almost 2 billion people are forced to live without a sufficient amount of water for their domestic or personal use. Water scarcity and deprivation is experienced most dramatically by those living in poverty, and often in the poorest countries. However, the concept of "family of nations" should remind us that responsibility for those who are poor rests, in particular, with those who enjoy a richer lifestyle. The right to water is a basic human right and affects everyone; it is a source of great suffering in our common home. In the last decades, the crucial role of water in development has been recognized by the International Community and the issue of water has become a top priority. There seems to be common agreement that the survival of humanity and all species on earth depends, to a great degree, on the availability of potable water. Such access is the key to life with dignity and to promoting and upholding human rights. Looking at the work done over the last years, the International Community is called to continue its action in finding practical solutions capable of surmounting selfish concerns that prevent everyone from exercising this fundamental right. In achieving the 2030 Agenda, water concerns of the poor become the concerns of all in a prospective of solidarity. Water needs to be given the central place it deserves in the framework of public policy and thus water management should be based on a participatory approach, involving users, planners and policy makers at all levels.
Download the Caritas in Veritate Foundation's Working Paper VIII